Barberama is a women's choir based in Tamworth
Barberama is a Tamworth choir for women. We started our choir 10 years ago and we love to sing unaccompanied four part harmony, which we do with the maximum of fun and laughter every week!
We learn a wide variety of songs old and new, and we welcome new members interested in learning how to sing harmony in the traditional barbershop style. Our goal is to make the most of our voices and to help raise funds for good causes by singing at events across the Midlands.
If you are thinking about joining a choir in Tamworth, it's worth remembering that singing is a fun hobby known to release endorphins, the feel-good brain chemical that makes you feel upbeat and happy. It can also release muscle tension and decrease levels of the stress hormone cortisol in your system. So singing is a wonderful way to take your mind off the day's troubles and so lift your mood!
Our director has direct barbershop experience having sung competitively at a national level in barbershop choirs, and she is keen to see more and more Tamworth women singing along in four part harmony and experiencing the fun of achieving the fantastic 'lock and ring' chords that define barbershop harmony.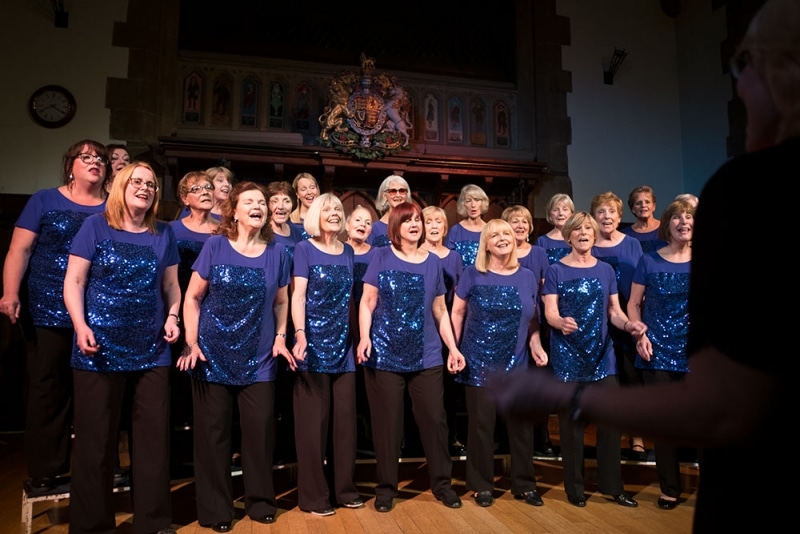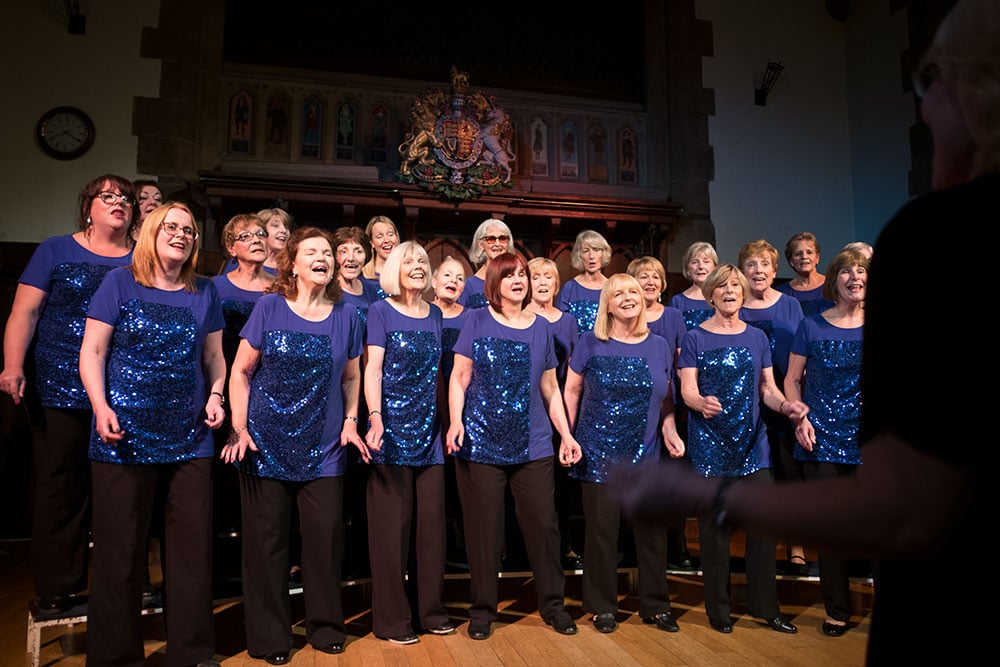 Latest from the News & Blog
Barberama is back! After a whirlwind 10th anniversary year in 2019 and an inevitably quiet 2020, we are thrilled to announce that we're back singing together following the long lockdown lay-off. [...]
Last day of term! Thanks to everyone who attended our 'end of term' get-together at the Queen's Head in Newton Regis last night - what a great way to start the summer break! The [...]
Barbarama leaps into action! Barberama is performing a 'Leap Day' concert at the beautiful St Helen's Church in Ashby de la Zouch on February 29th, 2020. Barberama appears in Ashby Life. What [...]