Barbarama leaps into action!
Barberama is performing a 'Leap Day' concert at the beautiful St Helen's Church in Ashby de la Zouch on February 29th, 2020.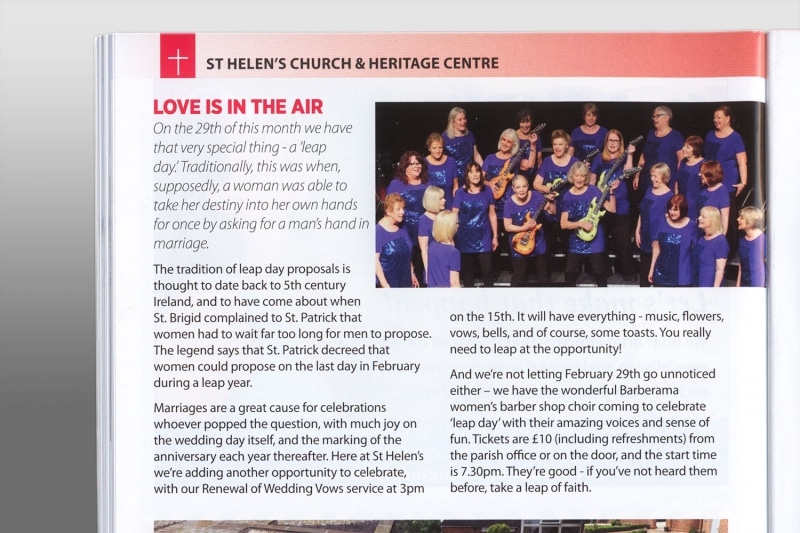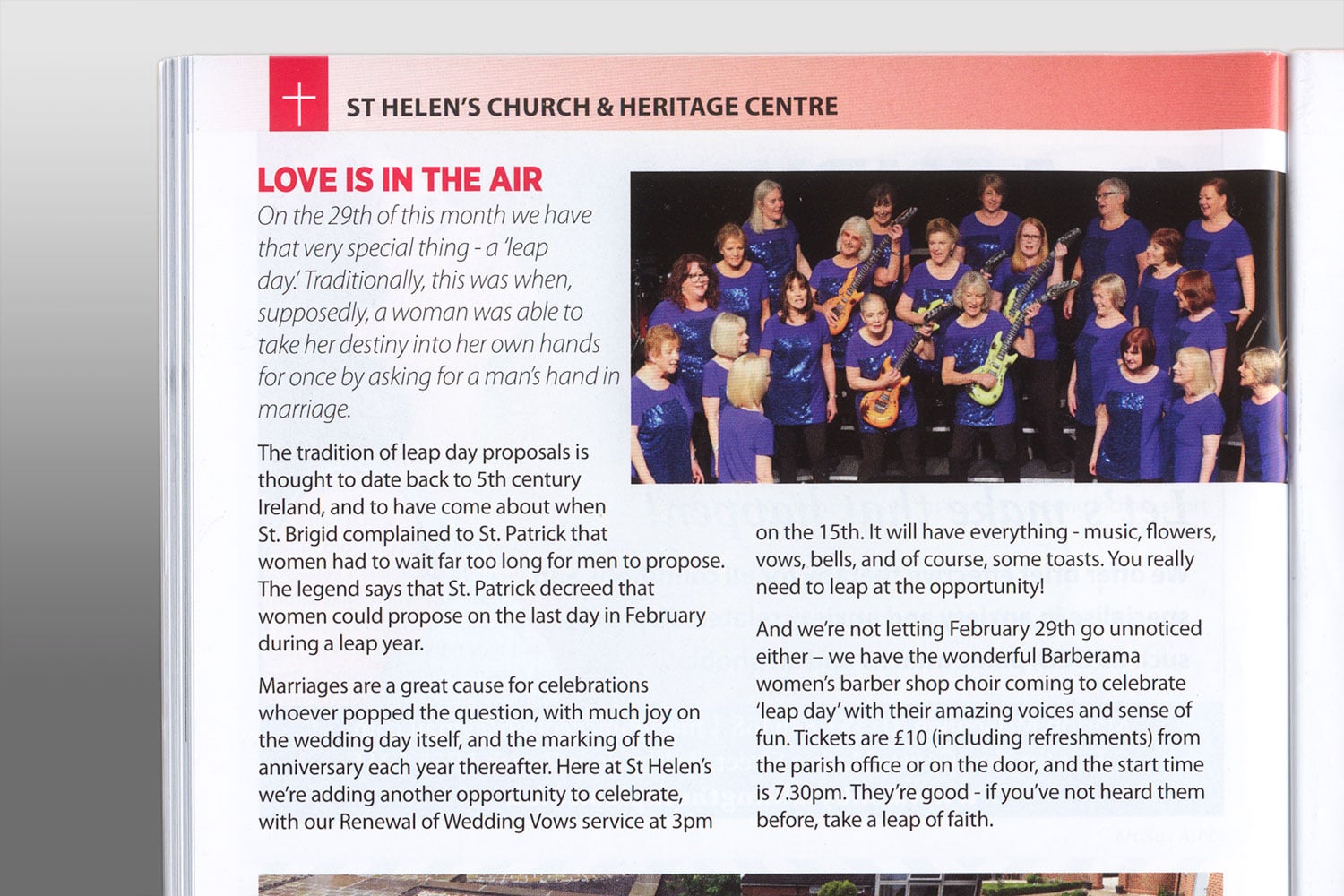 Barberama appears in Ashby Life.
What a great way to spend an extra evening! Come along and hear us sing our hearts out – everything from Queen and Michael Buble to a fantastic medley of classics. Tickets are £10 including interval refreshments. Call 07941 935887.
Barberama is performing a 'Leap Day' concert at the beautiful St Helen's Church in Ashby de la Zouch on February 29th, 2020 at 7:30 PM