Join Tamworth barbershoppers Barberama at their 10th anniversary concert!
Women's barbershop chorus Barberama is celebrating 10 years in Tamworth with a brand new show aptly titled 'Don't stop us now'!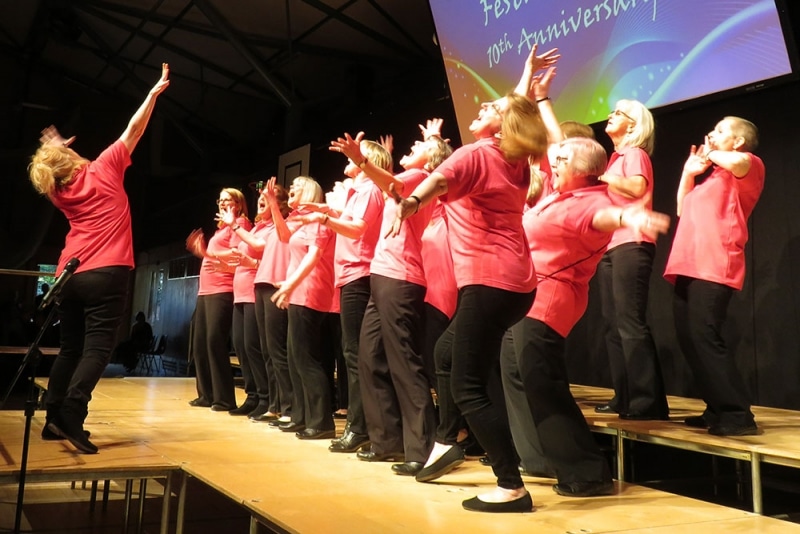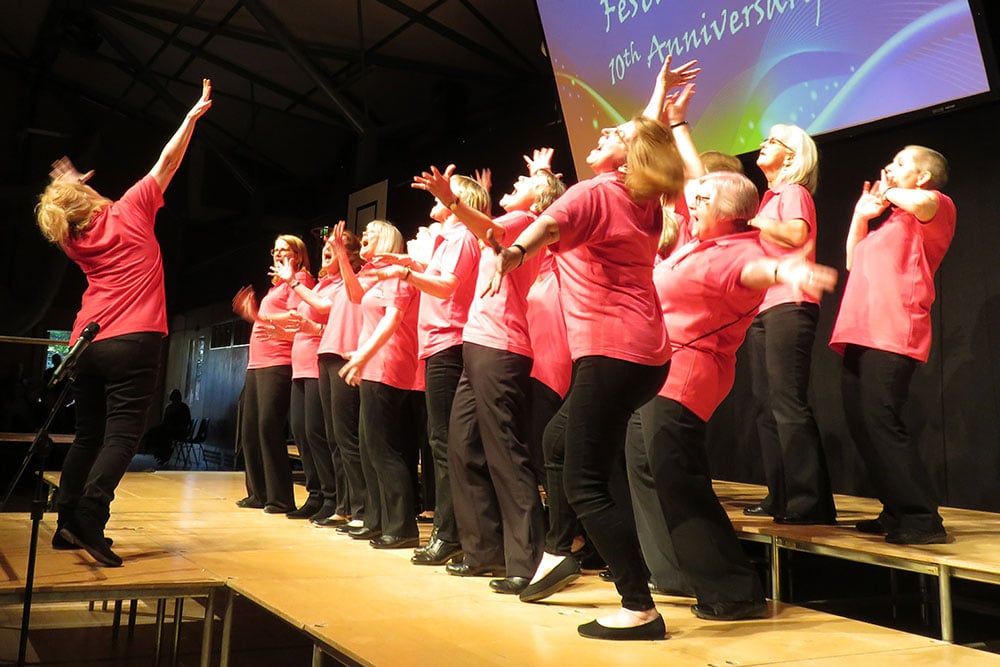 The November concert will a fun and lively a cappella showcase featuring wide-ranging music performed in four part harmony, including a tribute to rock legends Queen as well as many contemporary numbers and inspiring barbershop classics. Barberama will also welcome local favourites Amington Band who will perform their own brand of diverse brass band music.
It's also a great opportunity to find out more about this style of singing, as a free three-week introduction to singing in four part, barbershop-style harmony will be offered to any guests who are interested in joining the chorus.
Choir Director Lyn Kesterton said, "Joining Barberama is all about friendship and fun, and over the years we have shared lots of laughter. We sing for the love of it and for how it makes us feel. We are also very proud to sing for free at local events to help raise money for good causes. This has raised many thousands of pounds since we started and we are now raising funds for Tamworth Headway through our November show."
"As part of our 10th anniversary concert celebrations, we are also offering a free taster course. You  don't have to be a perfect singer to enjoy this and you don't need to read music, but if you are someone who loves to sing along with others and is interested in trying something different, get in touch! Our repertoire is an uplifting  mix of old and new – everything from Judy Garland and Frank Sinatra to Eric Clapton, Michael Bublé and lots in between.
"It's also worth remembering singing can be good for you, with studies showing consistently that singing is one of the best ways to improve your mental and physical wellbeing – in short, it makes you feel good!"
The 10th anniversary concert is being held at on November 9, 2019 at Landau Forte Academy Theatre, Ashby Road, Tamworth B79 8AA. The show starts at 7.30pm and there's also a licensed bar and raffle. Tickets cost £10  and are available from  www.tamworthartsandevents.co.uk, by calling 01827 709618 or by emailing info@barberama.org.uk. For more information about Barberama, go to www.barberama.org.uk
c.2019