Barberama raises £1000 at 10th anniversary concert!
We are delighted to report that our 10th anniversary concert has raised over £1000 for the Tamworth and Lichfield Brain Injury Support Group.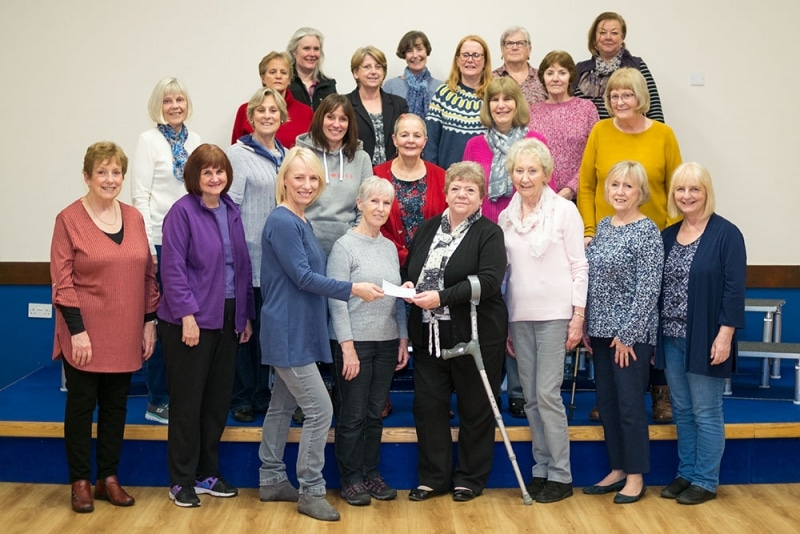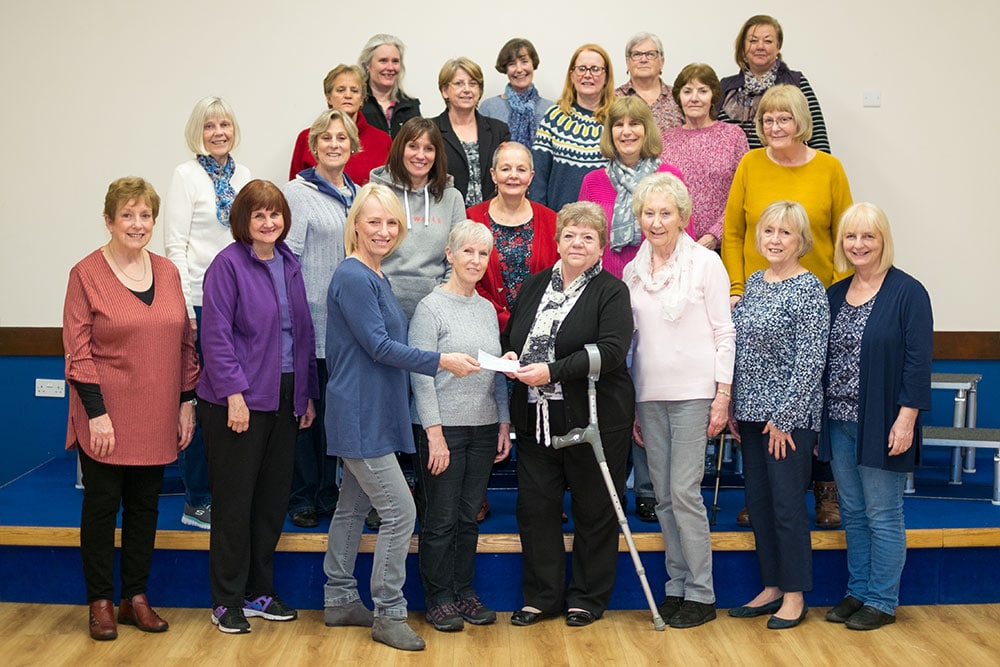 Barberama members are pictured here with Tamworth and Lichfield Brain Injury Support Group Chair Mrs Dawn Perry.
A cheque for £1004 was presented to the Tamworth and Lichfield Brain Injury Support Group Chair Mrs Dawn Perry, at a rehearsal shortly after the concert. She said, "The women of Barberama perform at such a very high standard and their love of singing is evident when you see them in concert. Their generous donation is very much appreciated and will be spent on helping local people cope with the devastating effects of brain injuries. Our sincere thanks go to them."
Barberama was started in Newton Regis 10 years ago and celebrated its milestone anniversary with a concert in Tamworth, supported by Amington Brass Band. Barberama Director Lyn Kesterton said, "We wanted to do a special concert to mark our first decade together, and we chose to support the brain injury support group in recognition of the wonderful work they do with local people.
"We sing all over the Midlands and have raised many, many thousands of pounds for good causes over our 10 years together, and we are particularly delighted to have been able to make this donation as a result of such a special occasion for us.
"We would like to thank all those who made this possible, including the fantastic Amington Band, and especially all those people who came along and supported us on the night. It was great to see so many people there."
Anybody interested in joining Barberama is invited to call Lyn on 01827 830274.
Download> Barberama in the Tamworth Herald.